Tripp Scott Team Assisting Clients During Times of Financial Distress and Uncertainty
In order to assist our clients and friends in dealing with legal issues which are arising from the financial distress and uncertainty resulting from multiple domestic and international causes, Tripp Scott has augmented and enlarged its team of experienced legal professionals to deal with issues arising as a result of being a creditor or an agreement counterparty where payment obligations may be uncertain in order to assist in proactive planning and implementation of procedures in order to minimize or eliminate actual or potential losses. Tripp Scott's team has been divided into practice groups which will work in a collaborative effort in order to deal with the complex issues which are arising in the upcoming uncertain financial turmoil.
The augmented and enlarged practice groups that comprise the Tripp Scott Financial Distress Team are as follows:
Members of this team have collectively more than 100 years of experience in dealing with the complex legal issues that arise as a result of bankruptcies, insolvencies, failures to pay and breaches of contract. These team members have developed proactive methodology to assist clients in analyzing issues at an early stage and taking actions to assist with the curtailment or elimination of losses. The senior members of this team have had hands-on experience during prior economic downturns and recessions that can be applied to solve the problems that will arise in this environment representing secured creditors, unsecured creditors and counterparties to contracts, insurance policies and franchises.
The members of this team include the following:
Charles Tatelbaum, William Davell, Robert Meacham, Christina Paradowski, Jerry Tamayo, Brittany Hynes, Paul May, Jr.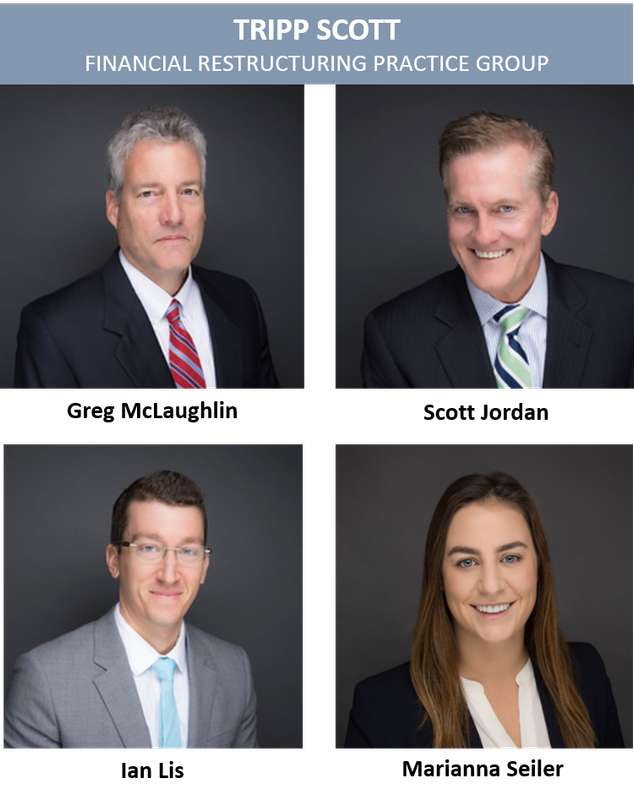 Given the current need for businesses to have experienced advice on restructuring of existing debtor-creditor agreements and documents, our team has experience with all kinds of complex and out of the ordinary financial transactions and documentation so that we are able to advise our clients as to how best to protect their respective interests in negotiating and documenting financial restructuring agreements.
The members of this team include the following:
Greg McLaughlin, Scott Jordan, Ian Lis and Marianna Seiler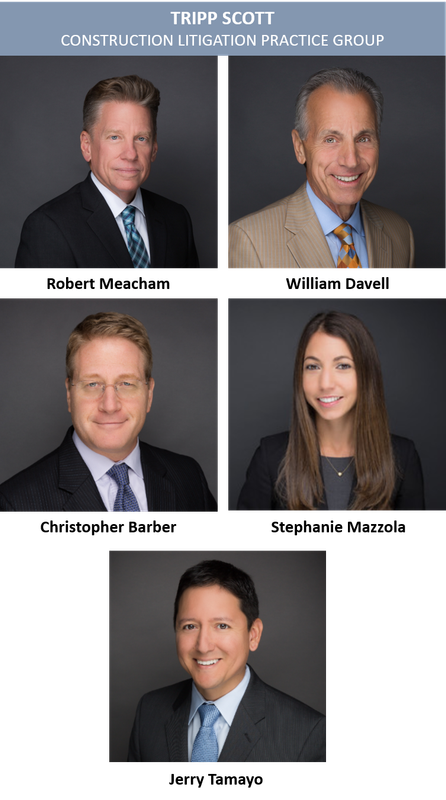 With the legal and practical issues that are certain to arise as a result of an economic slowdown with respect to ongoing and prospective commercial and residential construction, the team members' experience in dealing with these complex issues representing owners, developers and lenders will help to proactively minimize losses as well as legal expense.
Members of this team include the following:
Robert Meacham, William Davell, Christopher Barber, Stephanie Mazzola and Jerry Tamayo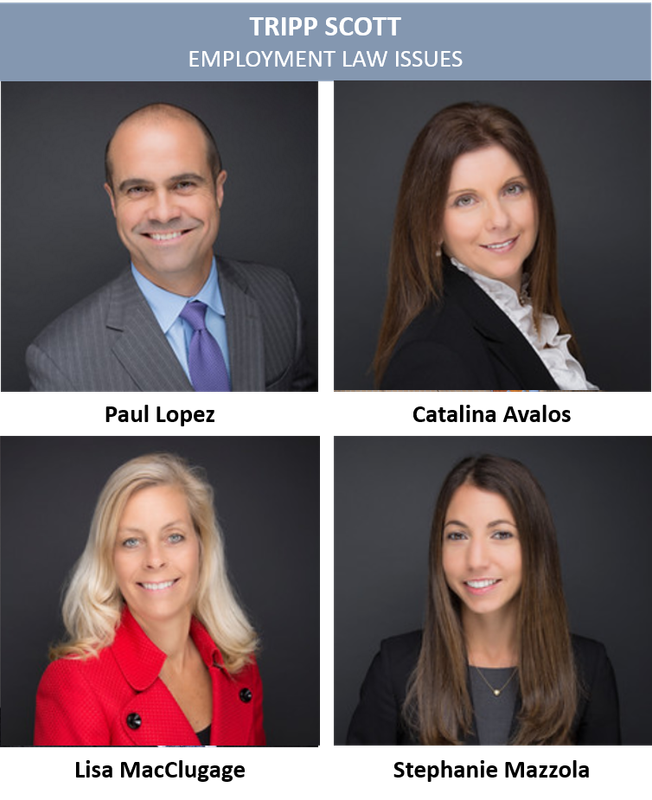 Economic downturns require reductions in staff and modification of employment agreements. The employment law team has more than 60 years of collective experience in advising employers and top executives as to methodologies in order to deal with employment related issues.
Members of this team include the following:
Paul Lopez, Catalina Avalos, Lisa MacClugage, Stephani Mazzola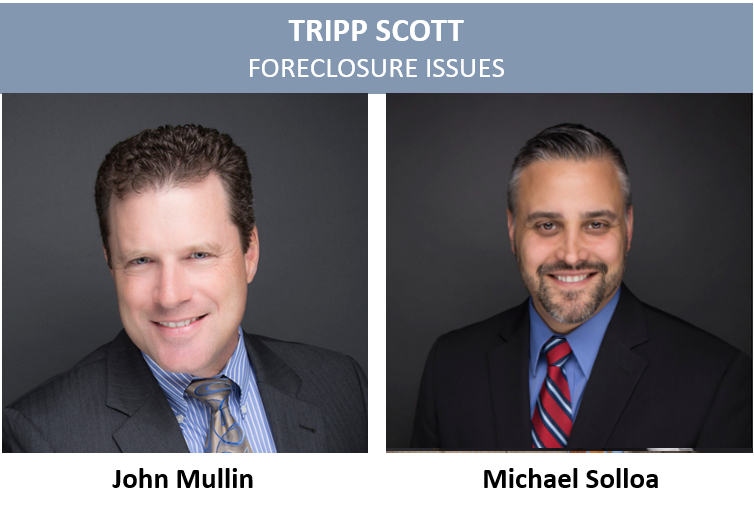 Experience in past financial downturns has shown that commercial and residential lenders are faced with not only financial delinquencies and defaults, but also requests for restructuring. These are complex areas where experience and knowledge is necessary in order to take proactive steps to reach successful resolutions that solve short-term and long-term issues. Members of this team gained valuable experience during the economic downturn of 2008 to 2010, which experience is invaluable as we move forward.
Members of this team include the following:
John Mullin and Michael Solloa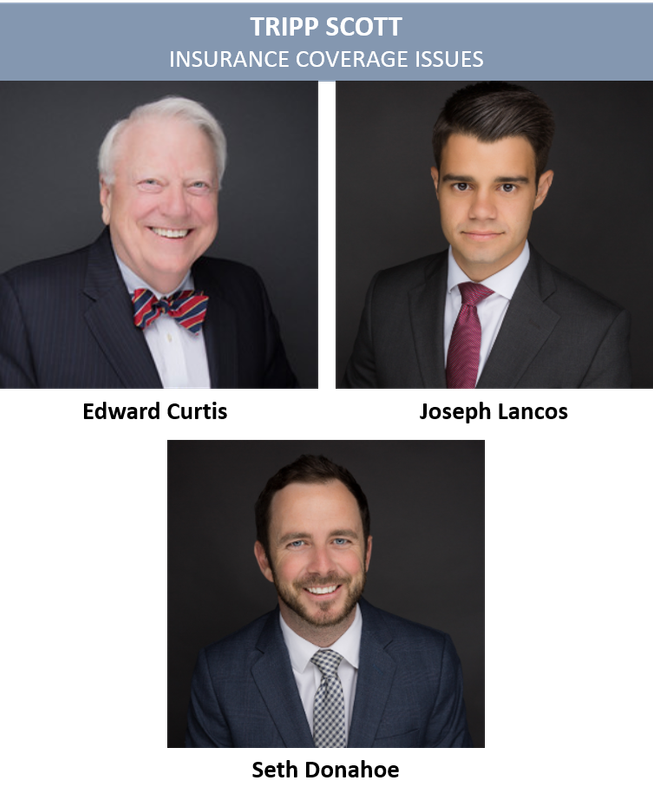 As businesses suffer sometimes catastrophic losses as a result of circumstances beyond their control, including what may be a pandemic, careful attention needs to be paid to existing insurance coverage in order to determine if all or some of the losses may be reimbursed through the insurance policies. Once such losses are suffered, immediate experienced consideration needs to be given to the extent of the coverage, the need for prompt notice to the insurance carrier, and evaluation of all rights and remedies under the existing insurance policies. The team members have demonstrated experience in maximizing insurance coverage recoveries when appropriate.
Members of this team include the following: